EVOTION on BBC London News
Last Friday (27th July, 2018) BBC London News featured a story about new intelligent hearing aids that are being trialed at Guy's and St Thomas'.
Patient Paul Medlicott is a bass baritone and singing is his passion. He started to lose his hearing seven years ago and recently joined the EVOTION trial at Guy's Hospital.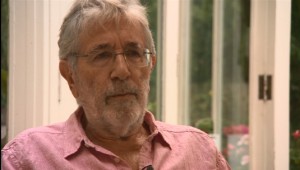 Paul said: "It was transformational and each new experience during the week was extraordinary. Just walking home, turning the corner and being able to hear the birds, it was like a little bit of magic it was wonderful."
Hearing aids are not new and there are already some apps that can talk to them. But never before has the combination been available on the NHS as part of this trial. As well as being able to turn the hearing aid down using the app, one of the clever features is it will alert you if it thinks you're somewhere too noisy.
Dr Louisa Murdin, audiovestibular medicine consultant at Guy's and St Thomas', showed the reporter how the app works – adjusting the volume and switching between the four programmes that are suitable for different environments.
The hope is controlling hearing loss could help slow down the early stages of dementia.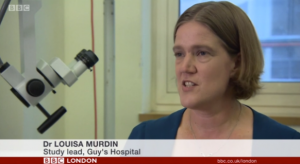 Dr Murdin said: "What we know is that untreated hearing loss is a risk factor for developing dementia. We think the reason for this is people are not getting enough stimulation in their environment because they can't hear very well so they are not having conversations, they're not getting the interaction with the community that keeps your brain active and engaged and keeps dementia at bay.
"So we think that if you treat hearing loss with hearing aids at an early enough stage that will reduce the risk of getting dementia."
The Europe-wide trial is funded by the EU. In London, City University is involved with UCL and Guy's and St Thomas' looking for hundreds of participants.