OverHear workshop
Niels Pontoppidan (Oticon) presenting what EVOTION can tell us about Hearing aids and listening in complex environments with focus on intents, attention, behavior, and processing.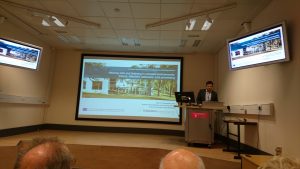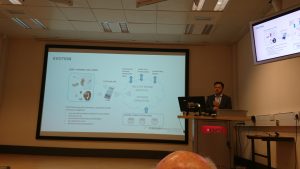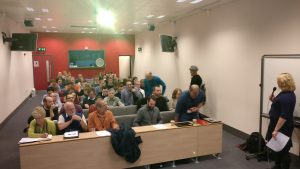 Thanks to Giorgos Dritsakis from UCL for the pictures and colleagues at the EVOTION partner UCL that organized the event.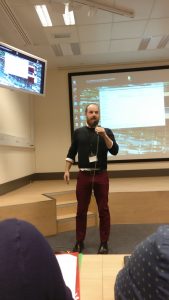 Concluding remarks end of day one by Owen Brimijoin, Nottingham Principal Investigator of OverHear
OverHear is Hearing Aid Research Network funded by UK Medical Research Council having University College London (UCL) as the coordinator.